A meditation on domesticity and how we live today through the design of a small house on a site, which focuses on the relationship of interior and exterior through organizational concept and a narrative.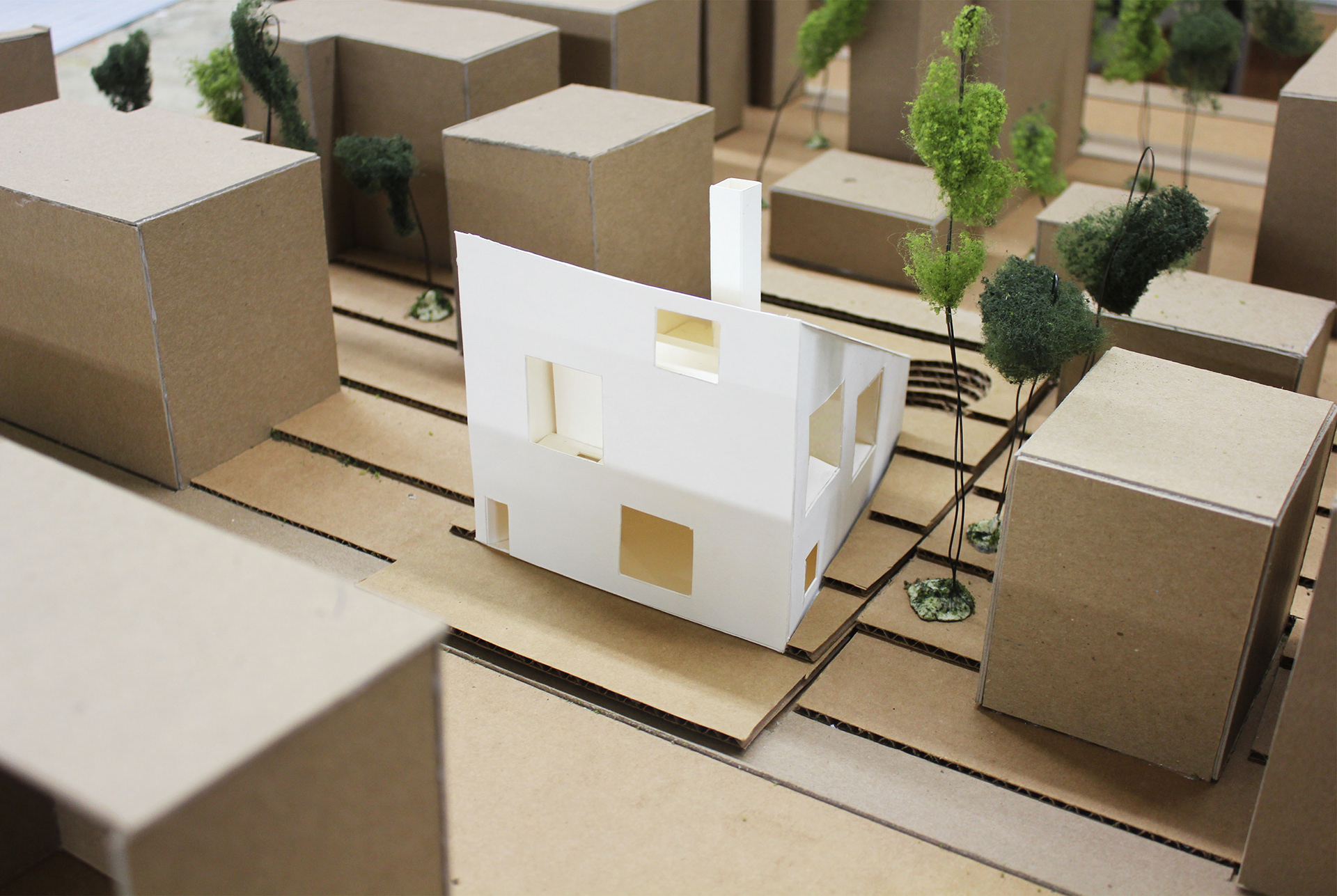 Program: explore the tension and functions between encouraging communal gathering while preserving private spaces. 
Two individuals (a couple) use 6 Fremont Street as a private residence, and host a transient style co-op group of 10 additional people five times a week for dinner.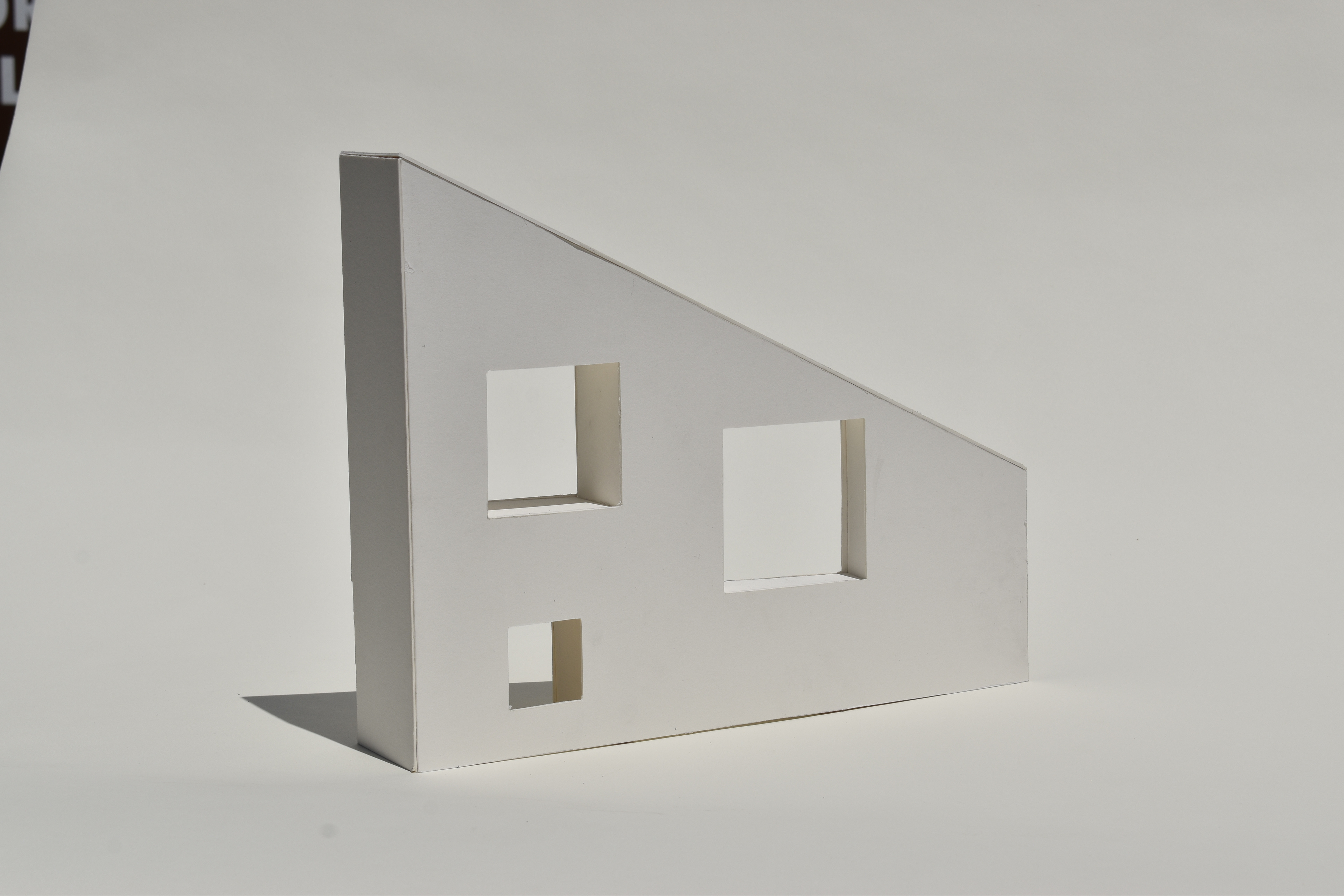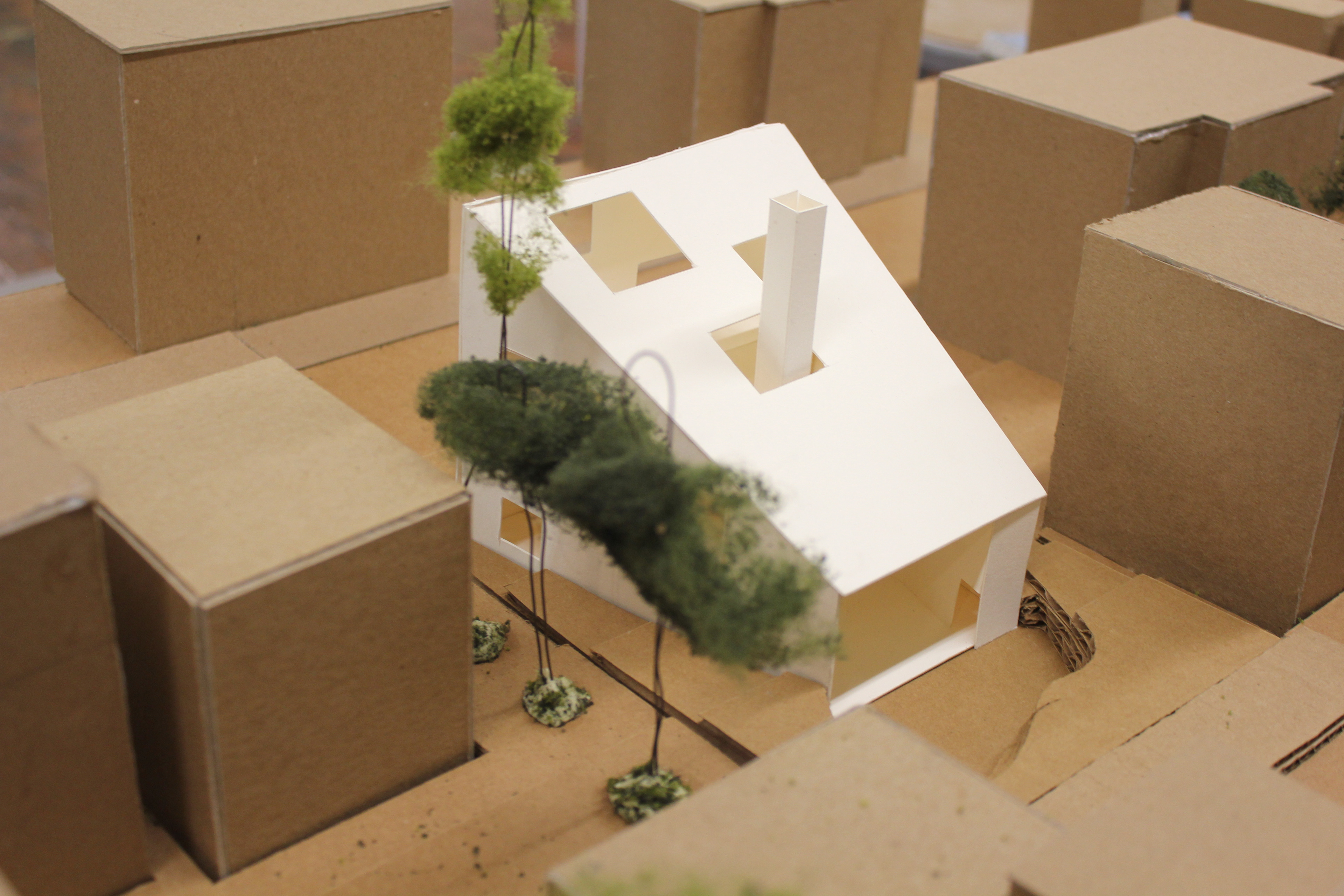 The structure of the building reimagines the role of walls. From the front of the house, the perceived "walls" are 8ft thick which taper off as people flow through the house - the wall on the right side of the home from street view disappears completely, and the wall on the right side creates a diagonal move redirecting flow to an intimate shared space while enclosing the private stairwell.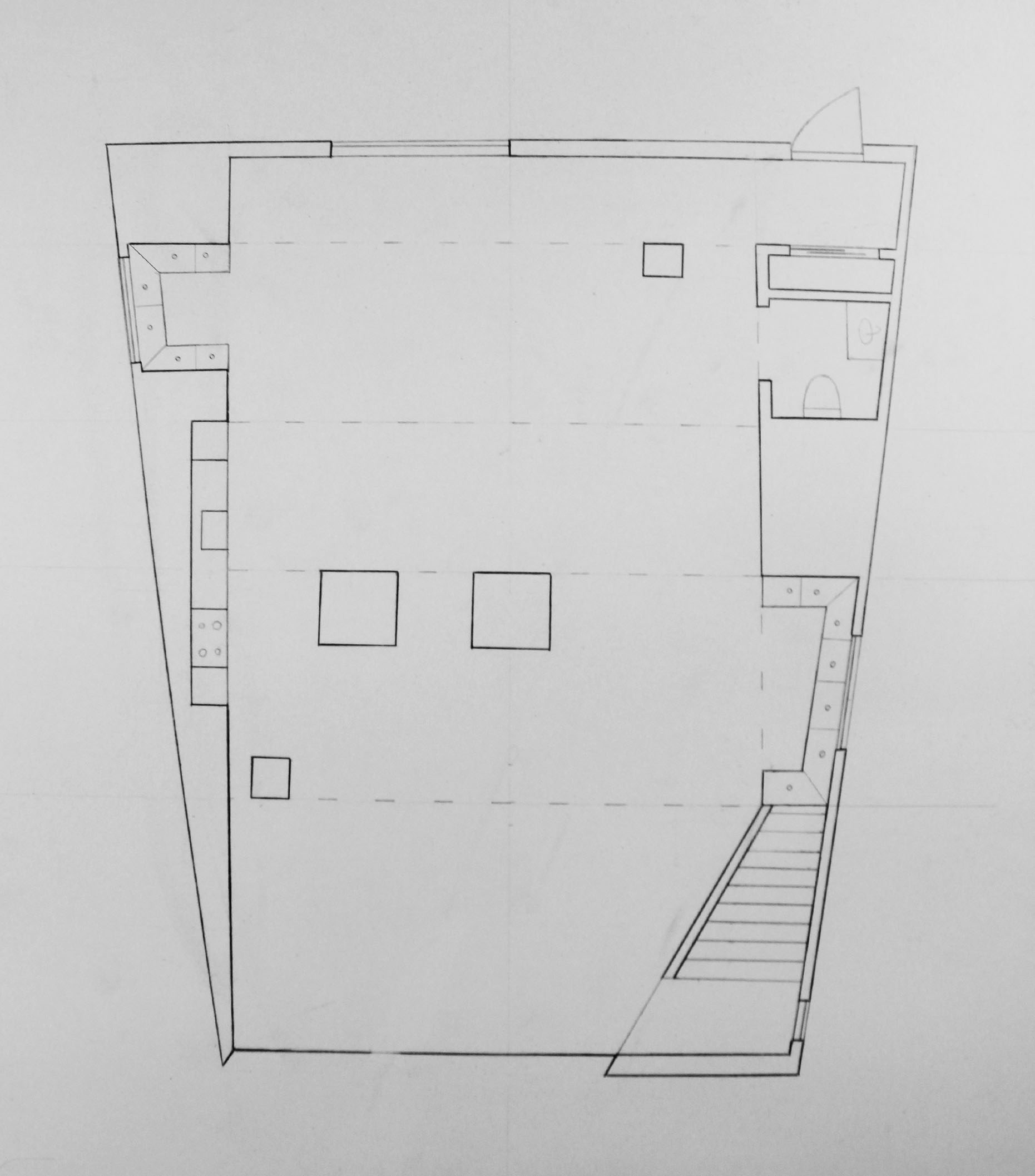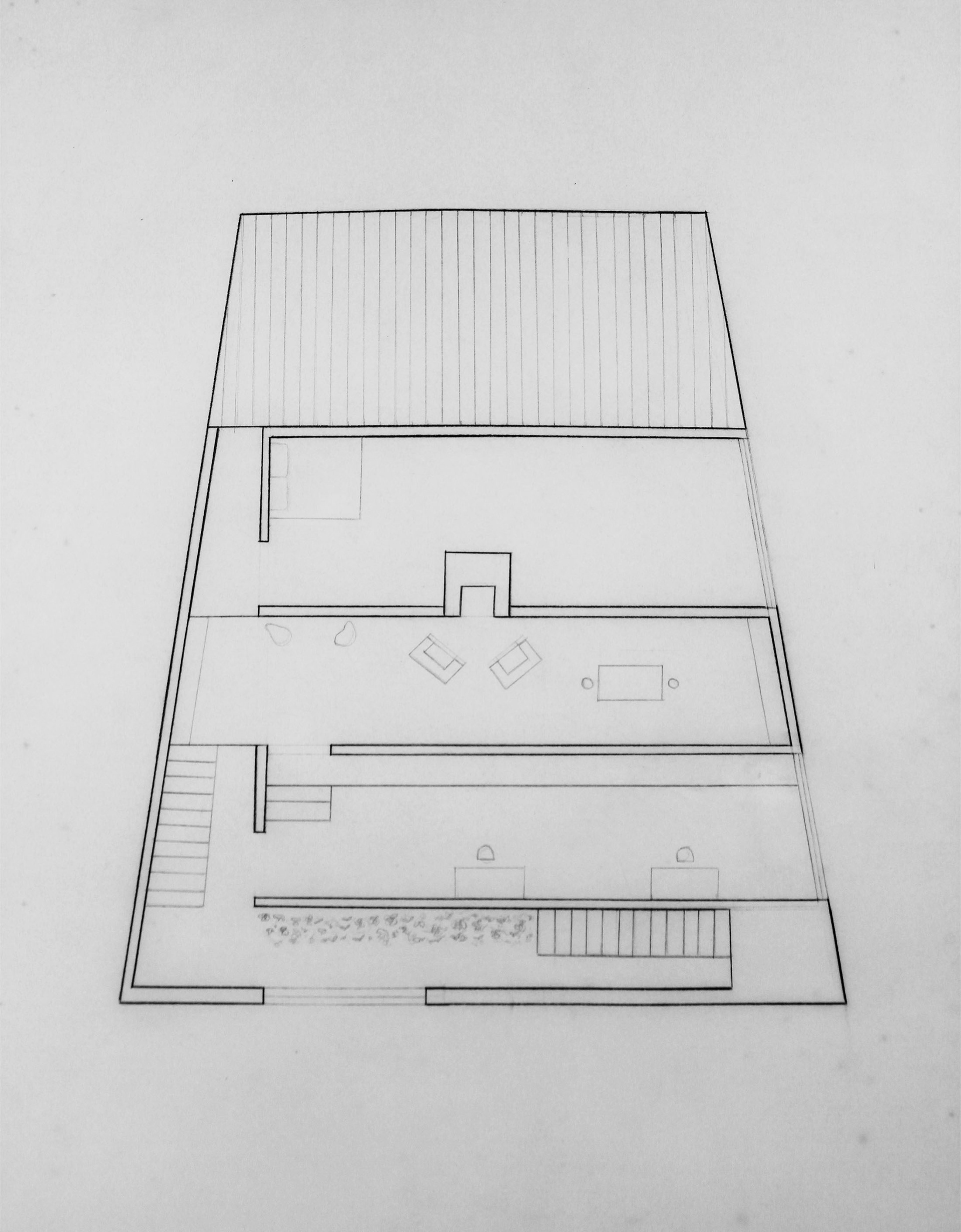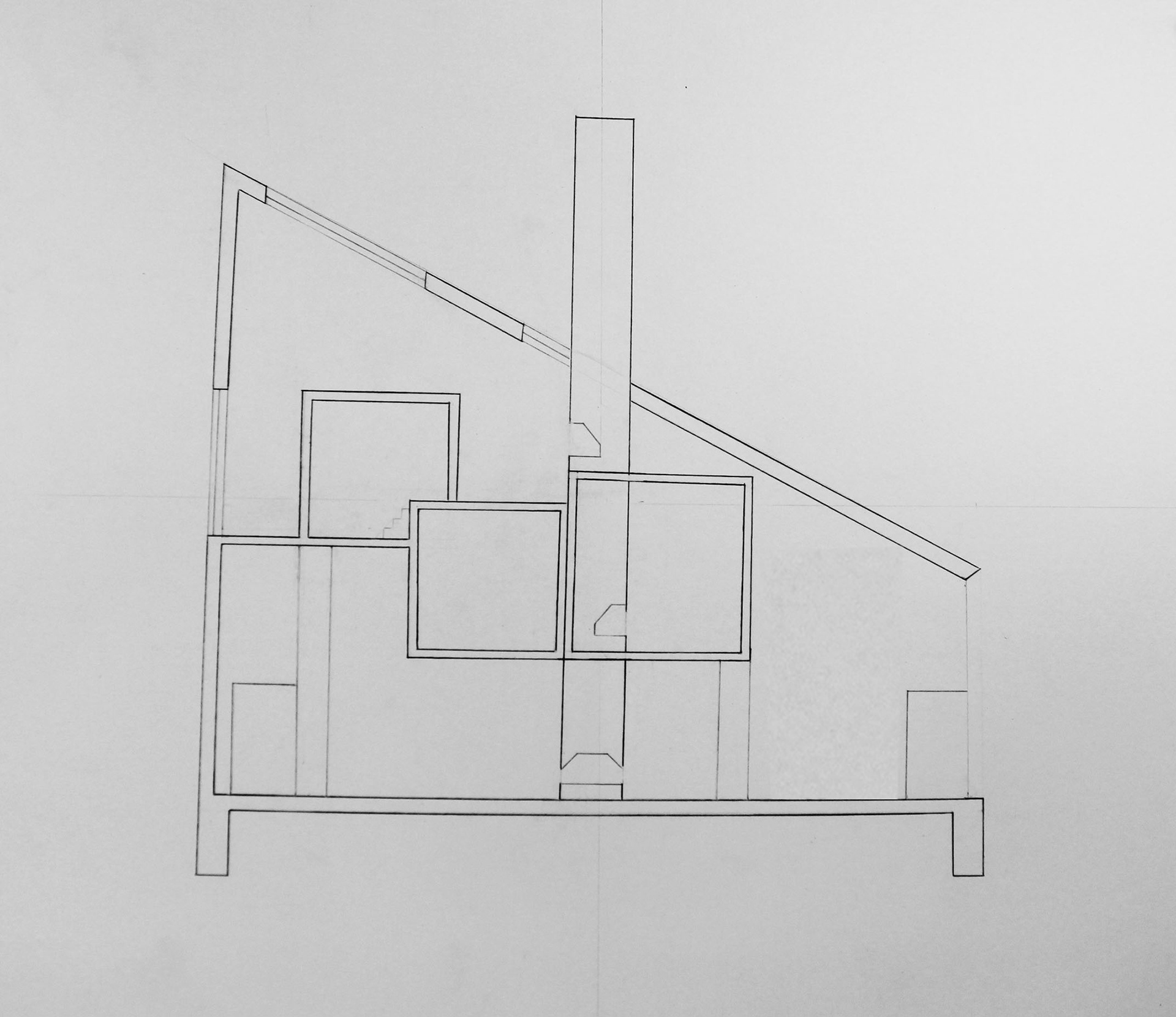 The upper three volumes are where the private rituals (office, bathroom, and bedroom) occur. On top of the second volume is a reading area, with access from the office, and this area along with the spaces above the first and third volumes allow light to travel from the front and top openings into the back spaces of the house. Additionally, an indoor garden is at the front of the house with a porous floor to let light seep into the entry way. While the bottom level is very open with little division, the top is clearly divided based on function, but the hearth is continued from the public downstairs space to the private bedroom and reading rooms.